Why nitrile gloves are considered an ideal solution compared to vinyl gloves?
14 Apr

In many industries, from aged care to food and hospitality, vinyl gloves are the primary source of protection for workers from viruses and other hazards. But did you know there's a better choice? Nitrile gloves. It provides more value for money and has superior protection when compared to vinyl, and should be the glove of choice for all industries.
Make sure to dispose of these gloves properly because it is causing severe damage to our environment. Read more about the Impact of medical-grade gloves on the environment
Chemical resistant
Nitrile gloves have greater chemical resistance and are less permeable. Lowering the chance of cross-contamination between you and those around you. On the other hand, vinyl gloves have limited resistance against chemicals and are much permeable to bacteria, viruses, and other harmful microorganisms. Furthermore, according to HACCP, several plasticizers are being used in the manufacturing of vinyl products that are classified as toxicants by the European Union.
Durable
Nitrile gloves are extremely strong and have great strength and durability. Vinyl gloves cannot maintain durability under stressful conditions due to their very weak glove film.
Puncture resistant
Vinyl gloves tend to break or puncture with research showing up to 61% failure rate under stressful work conditions. For nitrile gloves, however, this is not a problem, as it has a much lower failure rate of 3% or less. If workers fail to notice their glove is punctured, it can lead to a variety of work-related health and safety issues with the possibility of legal consequences.
Perfect fitting and high elasticity
Nitrile gloves are form-fitting and highly elastic. This reduces hand fatigue, which can ultimately increase productivity in the workplace. On the other hand, vinyl gloves have low elasticity, and their loose wrist limits the fit and comfort of their users.
Environment friendly
When it comes to the environment, vinyl poses a serious threat, as it releases pollutants such as dioxins and vinyl chloride monomers after its disposal. Overall, nitrile gloves provide superior protection, better value for money, a more comfortable fit, and are more environmentally friendly.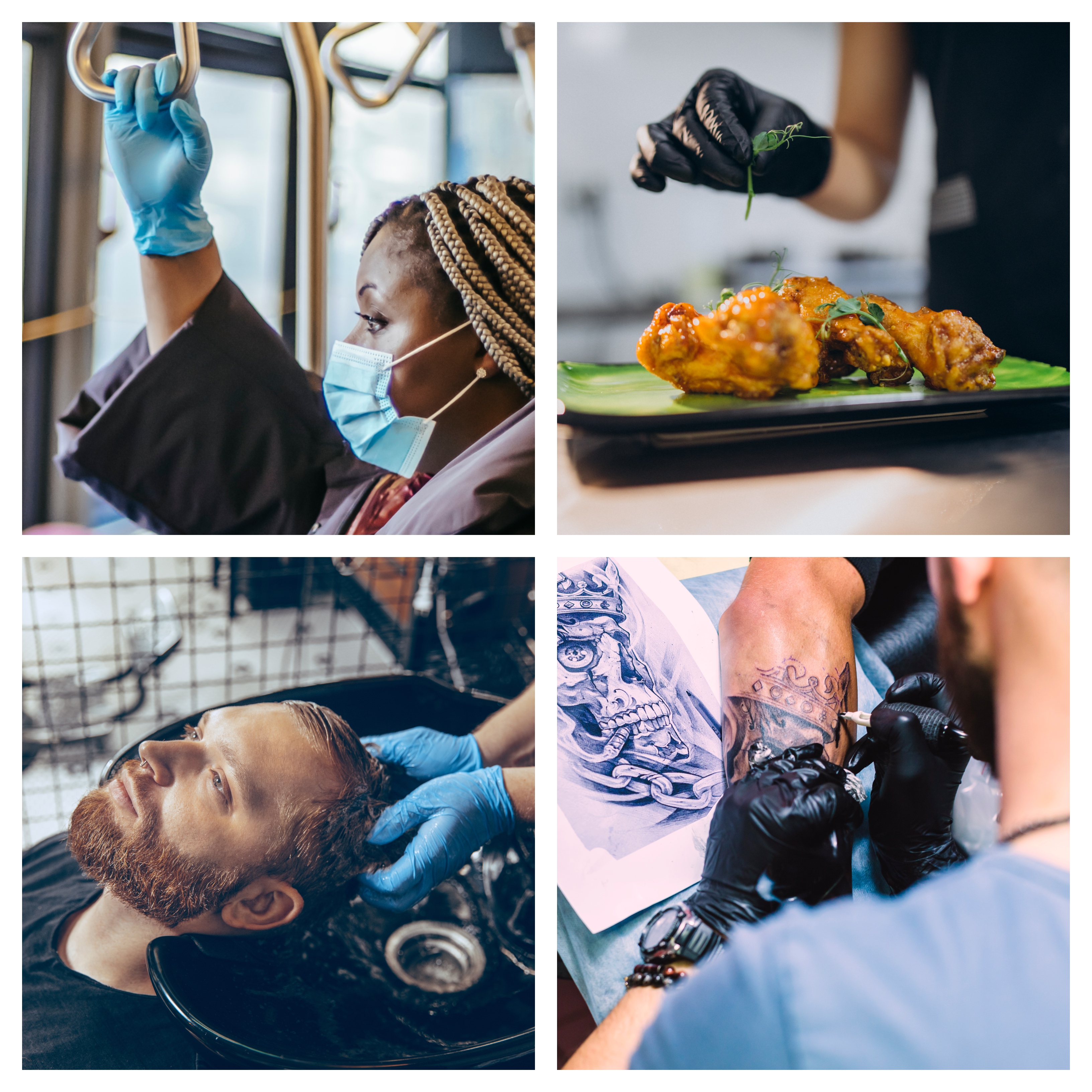 When choosing between nitrile and vinyl gloves, make the right choice. Choose nitrile. Nitrile gloves are a necessity to maintain healthy standards in your business. With Symtera Analytics' nitrile gloves for food prep or any non-medical application, you're sure to get a reliable product at a price that won't break your budget. Since they come in sizes ranging from small to extra-large (2xl is also available) you can easily provide a glove for all your employees. No matter the application these are a great choice that offers both quality and economical price. In this way, you can promote healthy business practices without breaking the bank. So, buy nitrile gloves in bulk or contact us to share your custom requirements.